Articles & Reviews
Follow us on Vimeo, Youtube, Tumblr and Facebook.
---
Buying a new instrument is a critical step for the novice guitarist. A basic knowledge of the instrument and an assessment of your musical goals will help you make a wise purchase.

Changing Classical Guitar Strings

The best instruments and players will sound dull and suffer intonation problems with poor or worn strings. To get the most out of your guitar, use quality strings and change them regularly...

My Music Literature course focuses on Western art music created during the last one thousand years of European and American history. This webtext is a work in progress but should be ready for beta testing with live students Fall 2017!

Hirade H-8SS and TH-8SS Review

The 8 series reemerged in 2000 as the H-8SS: same design as the H-8 but featuring all solid woods. The H-8SS moniker (H-8 Solid Solid) was added to the label to distinguish it from its nearly identical ply back and sides forefather, the H-8.

Hirade is Takamine's premium line of classical guitars, originally designed by luthier Mass Hirade and handmade in Sakashita, Japan. Oddly, the Hirade moniker is only used for export guitars...

Why buy a prime—single focal length lens—when most zooms include 50mm? Even the slowest 50mm primes feature apertures of F1.8 to 2.0, fast enough to shoot without flash in candle light, and yet are among the smallest lens designs. Zooms, in contrast, tend to have slow variable apertures and are heavy and bulky.

Cowboy Studio Muslin Backdrop Review

I'm an active YouTuber, shooting videos of my wife and I playing classical guitar. Our sets use muslin backdrops to simplify the background and help draw the eye to the performers.

EF-M 15-45 3.5-6.3 IS STM Review

The EF-M 15-45 3.5-6.3 IS STM was released with the EOS M5 as a kit lens in 2016. It appears to have replaced the prior M-series kit zoom, the EF-M 18-55 3.5-5.6 IS STM. Here's my thoughts on this lens after a month of shooting.

If you've peeked in my galleries you may have noticed that I'm not a macro photography aficionado. I'm a photographic omnivore and opportunist. But I enjoy the occasional macro shoot and photograph small products for fleabay and this website.
| | | | |
| --- | --- | --- | --- |
| | | Washington State affords photographic opportunities galore: snow capped mountain ranges, rolling farm lands, inland seas, bustling cities, plentiful parks, virgin rain forests and historical landmarks. | |
The 80D is an update of the 70D, building on the prior model's foundation with numerous improvements and upgrades. Thus the 80D feels, operates and looks nearly the same as the 70D. The most significant updates lie beneath the skin...

I bought the DR-05 because I wanted something smaller than my DR-100 MKII for recording while traveling and wandering around town. Here's what I thought about this little recorder after a couple spins around the block.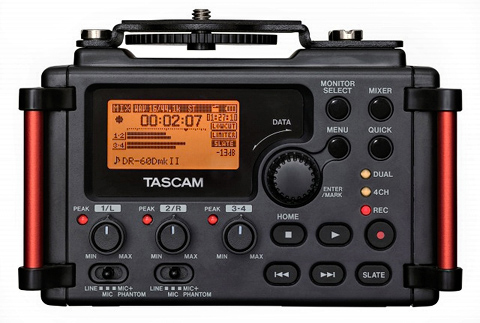 The DR-60D MKII is optimized for DSLR video shooters—lacking music extras like a tuner and metronome—but otherwise sports most of the features of the DR-40 but housed in a camera and tripod friendly case...

The EF-M 22 2.0 STM was released Spring 2012 and joins the EF-s 24 2.8 STM and EF 40 2.8 STM as one of three pancake lenses in Canon's lineup. However, the EF-M 22 2.0 STM mount is EOS M series only...

The 502 is a midrange fluid head aimed at the amateur video market: flat bottom with 3/8" thread to fit standard photographic tripods and a wide platform for DSLRs. It's a big bruiser, boasting cast aluminum fittings, long beefy panning handle and a giganormous QR (5.5") plate...

I love to travel but hate lugging around my big bruiser tripod. So a petite Gitzo Series 1 Mountaineer (G1028) and G1177M ball head lived in my carry-on for years. The G1177 head lacks a separate pan lock, and I needed one for panoramic stills and video pans. I bought a Sirui K-20X and mated it to my old Mountaineer, aiming to create the perfect travel and hiking tripod...

Poke around my website and you'd be hard pressed to find images or videos from mirrorless cameras. And yet I've been shooting mirrorless since 2011...

Canon EF-M 18-55 3.5-5.6 IS STM Review

The EF-M 18-55 3.5-5.6 IS STM came into my possession as part of an EOS M3 kit. Here's what I thought about this lens after a month of shooting.

Solos for Classical Guitar: World's Favorite Series No. 43

While a high school student I bought a copy of Solos for Classical Guitar: World's Favorite Series No. 43. It was only a dollar and twenty-five cents in 1971 and contained all the war horses of the repertoire from Renaissance to Romantic and advanced beginner to advanced...

Tascam TC-1S Solar Powered Tuner

Electronic tuners have been around for decades and haven't changed much since the 1990s save for getting smaller and cheaper. This tuner's uniqueness revolves around its ever charging photovoltaic cell (i.e., solar) and rubber bumpers to protect from butterfingered musicians.!
| | | | |
| --- | --- | --- | --- |
| | | On all the earth, this is my favorite place. I grew up in Port Townsend, Washington, and Fort Worden and surrounding beaches were my playground and refuge. | |
Linco Flora Light Bank & Hexogen Softbox Review

I've been an avid photographer most of my life but had little interest in video. With the advent of YouTube and DSLR video all that changed...

Being a classical guitarist is as far from the musical mainstream as it gets. So no record companies or management to book sessions, concerts or handle public relations. To get my music out there I've learned to be a jack of all trades: photographer, videographer, audio engineer, graphic artist, writer, roadie and gopher deluxe. And the DSLR is one of my most important tools...

Canon EF-s 18-135 3.5-5.6 IS USM

The EF-S 18-135 3.5-5.6 IS USM covers a zoom range of moderately wide to telephoto, making it ideal for general use, e.g., travel, landscapes and portraits...

Canon EF-s 55-250 4.0-5.6 IS STM

The EF-S 55-250 4-5.6 IS STM is a petite and ultra lightweight telezoom aimed at hobbyists and light packers. It's an EF-S lens and thus compatible only with APS-C (1.6x crop) DSLRs such as Rebels, 70D, 80D...

I bought a 6D Fall 2013 and have been on a photo binge, immersing myself in the features and performance of this camera. I also own a 5D MK II and 60D, and the 6D is a near marriage of the two older cameras...
| | | | |
| --- | --- | --- | --- |
| | | I grew up in the neighboring state of Washington but visited Oregon many times to wander and sightsee. Its abundant natural beauty, fresh air and wide open spaces keep me coming back. | |
I was unhappy with my prior mics because they boosted the upper midrange, making my classical guitars sound bright and twangy. My ideal is an accurate guitar tone devoid of EQ bumps and added color. After some research and struggle, I landed on a matched pair of KM184...

Tascam DR-44WL Audio Recorder Review

I've been recording the fleeting moments of my musical life with the Tascam DR-100 II and DR-40 for several years and have been pleased with their performance. However, I'm always on the lookout for an upgrade and the DR-44WL is Teac's latest and greatest palm sized recorder...

Shure A27M Stereo Mic Adapter Review

The Shure A27M Stereo Microphone Adapter is something I never thought I'd need until I wasted my time with a K & M microphone bar: difficult to position and drifts out of alignment easily. In contrast, it's a snap to adjust A27M mic angle and spacing and it locks down tight...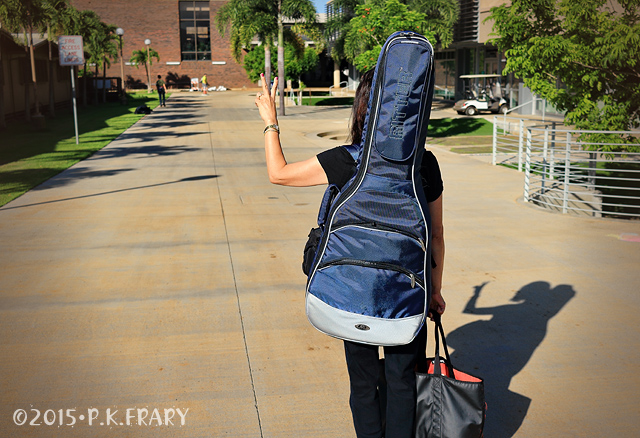 I wanted a gig bag for my Hirade classical guitar and the Ritter Revolution RG4000-9-C seemed to fit the bill: attractive, well padded, backpack straps and pockets galore...
| | | | |
| --- | --- | --- | --- |
| | | I love to record the beauty of the world around me and bring a camera everywhere I go. The result is this collection of my best travel, landscape and street photography. It's a work in progress and I'll add new images from time to time. | |
| | | | |
| --- | --- | --- | --- |
| | | The Pacific Coast Highway twists along the shoreline from Washington to California, offering towering cliffs, sea-stacks, expansive beaches, ancient forests, bone chilling fog, massive sand dunes, Art Deco bridges and rustic villages. Most travelers are grinding down I-5, making US 101 and California 1 a relaxing scenic drive. | |
The sonatina is usually considered to be a type of diminutive sonata with fewer movements and less technical and musical demands than the sonata. Moreover...

Ponce's Baroque Pastiches for Guitar

While living in France from 1925 to 1932, Manuel Maria Ponce (1882-1948) composed pastiches of Baroque, Classical and Romantic music at the request of guitarist Andrés Segovia (1893-1987)...

Canon EF-s 17-85 4.0-5.6 IS USM

The Canon EF-S 17-85 4.0-5.6 IS USM is a first generation EF-S design, released during Fall 2004 with the ground-breaking EOS 20D. My wife and I used this lens for ten years and have a few thoughts to share..

StudioPro Twist Muslin Backdrop

I shoot videos and portraits of classical guitarists—well, mostly my wife and I—and have a small collection of backdrops I carry around. The StudioPro 5' x 6.5' Blue Collapsible Twist Muslin is one of my favorites...

All three of Ponce's sets of variations are based on the techniques of the eighteenth-century sectional variation form: a theme is simply stated; a number of variations ensue, and a fugue or a developmental finale provides a conclusive summing up...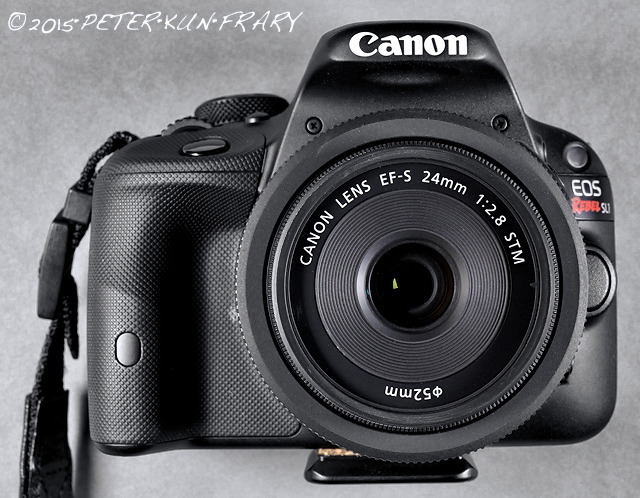 The Rebel SL1, sold as the 100D in Europe and Kiss X7 in Japan, is targeted at hobbyists and light packers. A full set of features are squeezed into what Canon calls the "world's smallest and lightest Digital SLR Camera." Here's my take on this able little camera...

Canon EF-s 10-18 4.5-5.6 IS STM

The EF-S 10-18 4.5-5.6 IS STM is the least expensive and smallest ultra wide zoom among a small field of contenders. I bought this lens primarily for shooting DSLR video in tight quarters, e.g., an unmanned camera within a performing ensemble...

Yongnuo YN300 III LED Video Light

The Yongnuo YN300 III is one of many lights I use in my wee studio...

Canon EF-s 10-22 3.5-4.5 IS USM

The ultra wide zoom--16-35, 17-35, 17-40, et al.--has been a mainstay of pros, especially photojournalists, since the early 1990s. Sweeping landscapes, operation in tight quarters and ease of hand holding are hallmarks of this range...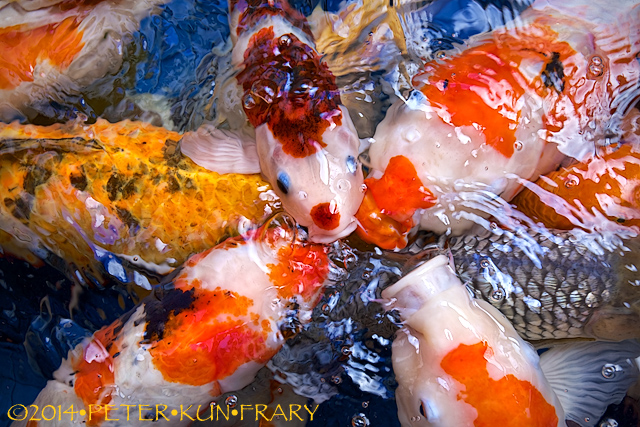 The EF-s 24 2.8 STM was released Fall 2014 and joins the EF 40 2.8 STM as one of two pancake lenses in Canon's lineup...

The EF 35 2.0 IS USM is the long awaited redesign of the 1990 EF 35 2.0. I loved the sharpness and portability of the original but the new design one-ups it in nearly every way: durability, AF speed and accuracy, edge-to-edge sharpness, and manual focus precision...

The 46 degree coverage of the 50mm lens is equivalent to the sweet spot of the human eye, making it the ultimate walk-around lens for full frame cameras. Thus, the venerable 50mm prime lens is often referred to as a "normal lens."

The EF 24-70 4L IS USM, introduced late 2012, features 4-stop Hybrid Image Stabilization (IS), constant F4 aperture, .7x macro mode, beefy construction and weather seals.

The 70 to 200mm range is ideal for portraits, landscape and outdoor sports, yet still hand holdable. The EF 70-200 4L USM was my favorite telezoom for years. The only thing missing was Image Stabilization (IS). So my faithful EF 70-200 4L USM hit the auction block and a new EF 70-200 4L IS USM landed on my doorstep.

D'Addario Pro Arte Carbon String Review

I've been pleased with both D'Addario Extended Play and Dynacores but am always on the lookout for something new. I strung up an old cedar top Jose Ramirez with a set of D'Addario EJ45FF ProArte Carbon Classical Guitar Strings and hit the practice room.
| | | | |
| --- | --- | --- | --- |
| | | I've used D'Addario EXP45 Extended Play on my Ching, Ramirez and Hirade classicals since the EXP debut in early 2002. The first generation of Extended Play was very different from the current product: basses were made from copper wire wound over a multi-filament (composite) core. | |
D'Addario Pro Arte Dynacore String Review

I've strung my Ramirez and Hirade classicals with D'Addario EXP for many years. EXP performance has been great but I'm always looking for a little edge up and was excited to try a box of D'Addario Dynacore strings.

My first Seiko metronome dates from 1988 and served me faithfully through over 25 years of practice and teaching. It bought the farm last year and I made due with an iPhone metronome app. All I need is adjustable tempo and a simple click, so ...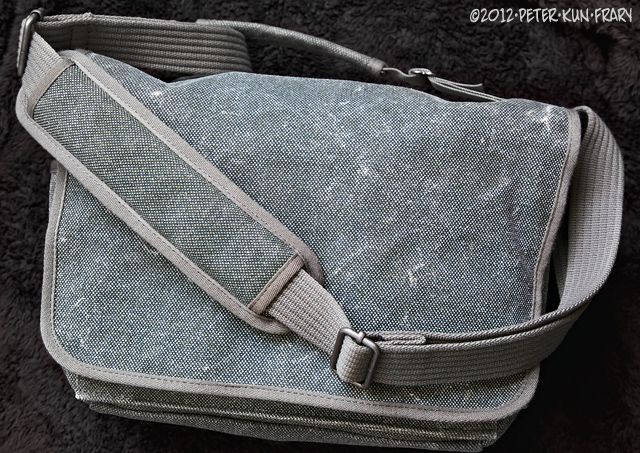 Camera bags are as near to a "man purse" as I dare tread. And I sheepishly admit to owning more camera bags than my wife owns purses. I gravitate towards slim bike messenger bags over boxy camera bags: easier to squeeze through crowds, attractive but doesn't look a camera bag. Indeed, one of my favorite camera bags is a Timbuk2 bike messenger with padded insert....

I'm a performer and music teacher and live with my guitar case 24/7. And, believe me, it's a long walk from cheap parking to my gigs...

Tascam DR-100 MKII Portable Audio Recorder Review

I danced back and forth between the Olympus LS-100 ($400), Roland R-26 ($500) and the Tascam DR-100MKII, struggling to make a purchase decision...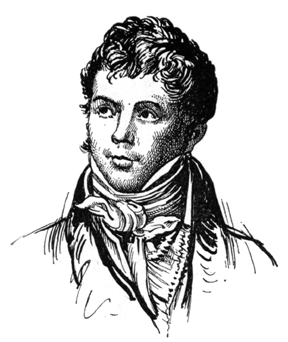 Sor's guitar duos were written in Paris during the last twelve years of a vigorous and prosperous musical life...

Tascam DR-40 Portable Audio Recorder Review

Like many musicians I have a home studio but most of my music making happens elsewhere. So a quality portable audio recorder is essential for catching the fleeting moments of my performances...

Canon RC-6 Wireless Remote Controller

I bought a RC-1 Wireless Remote Controller in 1990 with an EOS 10S and used it for decades. It still works fine but it's nice to have one in every camera bag so I purchased a RC-6, the updated version of the RC-1.

Fishman Loudbox Mini Acoustic Amp Review

Many acoustic guitar amps have passed through our shop and I'm always eager to give them a spin. As a gigging nylon-string player, I'm always looking for the holy grail of acoustic guitar amps...

Genz Benz SHEN CPK-T8T Acoustic Amplifier Review

Acoustic guitar amps have more in common with stereo systems than traditional electric guitar amps. What's the difference? More...

What's the difference between home stereo speakers and studio monitors? Studio monitors let you hear exactly what was recorded whereas home speakers deliver an idealized or colored rendition. More...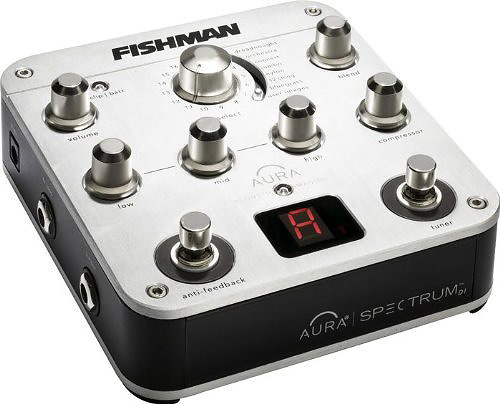 If you're a gigging classical guitarist, you have to deal with amplifying your sound. After all, even a mellow coffeehouse audience will bury a finger picked acoustic guitar with conversation. More...

The Domke F-5XC Large Shoulder Bag continues my quest for the perfect bag to protect my gear while looking inconspicuous and feeling comfy...

Hejnar Photo FM496RC2 Arca Clamp for Manfrotto Ball Heads

Own a Manfrotto 494, 496, 498 or 054 series ball head and wish to use an AS (Arca-Swiss) compatible quick release? Most Manfrotto heads can be easily converted to AS compatible if you find the right clamp....

It's hard to get excited about rehashed compilations of Segovia's old Decca recordings. The sonic magic of Segovia's Decca LPs, many of which I still own and play, got lost in the translation. I can't count the times my guitar students have remarked how disappointed they were over Segovia's playing after listening to an ill-conceived digitalization. However, Deutsche Grammophon's 4 disk boxed set, "The Segovia Collection," has blown most of that out the window. ...

Kyuhee Park plays Scarlatti, Diabelli, Berkeley, Malats, Barrios & Lopez

The young Korean virtuoso, Kyuhee Park, is a rising star in the classical guitar world. She's been popular in Japan, Korea and Europe for a few years, with a number of tours and CDs under her belt. This Naxos disk is her North American debut...

Six Sliver Moonbeams: The Life and Times of Agustín Barrios Mangoré

I first heard the music of Agustín Barrios in the mid-1970s. The curious fusion of Classical, folk and popular styles in pieces such as Vals, Op. 8, No. 4, Un sueño en la floresta and Maxixe immediately drew me to his compositions...

Nakabayashi's Danza No. 1 merges ancient Japanese and European Impressionistic styles into an original and refreshing musical vignette. The performance notes indicate that the head motive is derived from an unspecified gagaku composition...

Classical Guitar Technique: A Selected Bibliography

This bibliography focuses on information about classical guitar technique appearing in books and periodicals in the English language...
| | | | |
| --- | --- | --- | --- |
| | | The stretch of reef-protected white sandy beaches nestled between Waikiki and Honolulu Harbor is known as Ala Moana (path to the sea). The civic center of this area is Ala Moana Center, the world's largest open-air shopping center. | |
Problems reaching notes, especially notes on the fourth fret of the 5th and 6th strings, are usually due to poor hand position...
| | | | |
| --- | --- | --- | --- |
| | | The Columbia Gorge is a mammoth canyon craved out by the Columbia River. The Gorge snakes 80 miles westward through the Cascades, forming a boundary between Washington and Oregon | |
| | | | |
| --- | --- | --- | --- |
| | | The downtown Honolulu area consists of Chinatown, the business district and the state capital, all within a few blocks of one another. This juxtaposition results in ironic and strange combinations of people, lifestyles and architecture. Take a five minute stroll downtown and you're likely to hear five or six different languages! | |
| | | | |
| --- | --- | --- | --- |
| | | Along the eastern side of the he Olympic Peninsula lies a sheltered and narrow waterway known as the Hood Canal. It actually is a naturally formed fjord and basin of the Puget Sound. | |
Plants 'n beasts of field, air and sea photographed by Peter Kun Frary.

Not sure what agitato, barré or largo mean? Look it up here!

Canon EF-s 15-85 3.5-5.6 IS USM

Most photographers want an all purpose zoom encompassing wide, normal and short telephoto ranges, AKA, normal zoom. Mount a normal zoom on your DSLR and you're good to go for landscapes, group shots, candids and portraits.

The original EF 24 2.8 was in my bag for twenty years and due an upgrade. A few clicks and UPS deposited a brand spankin' new EF 24 2.8 IS USM on my doorstep. Here's my take on this able little optic...

The 46 degree coverage of the 50 mm lens is equivalent to the sweet spot of the human eye. Hence, "normal lens," is used to designate this focal range. A "normal zoom lens" dances around both sides of the old 50 mm standard...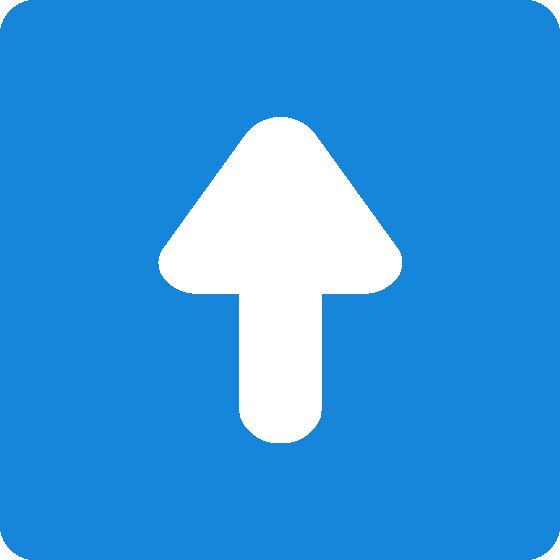 ©2017 Frary Classical Guitar